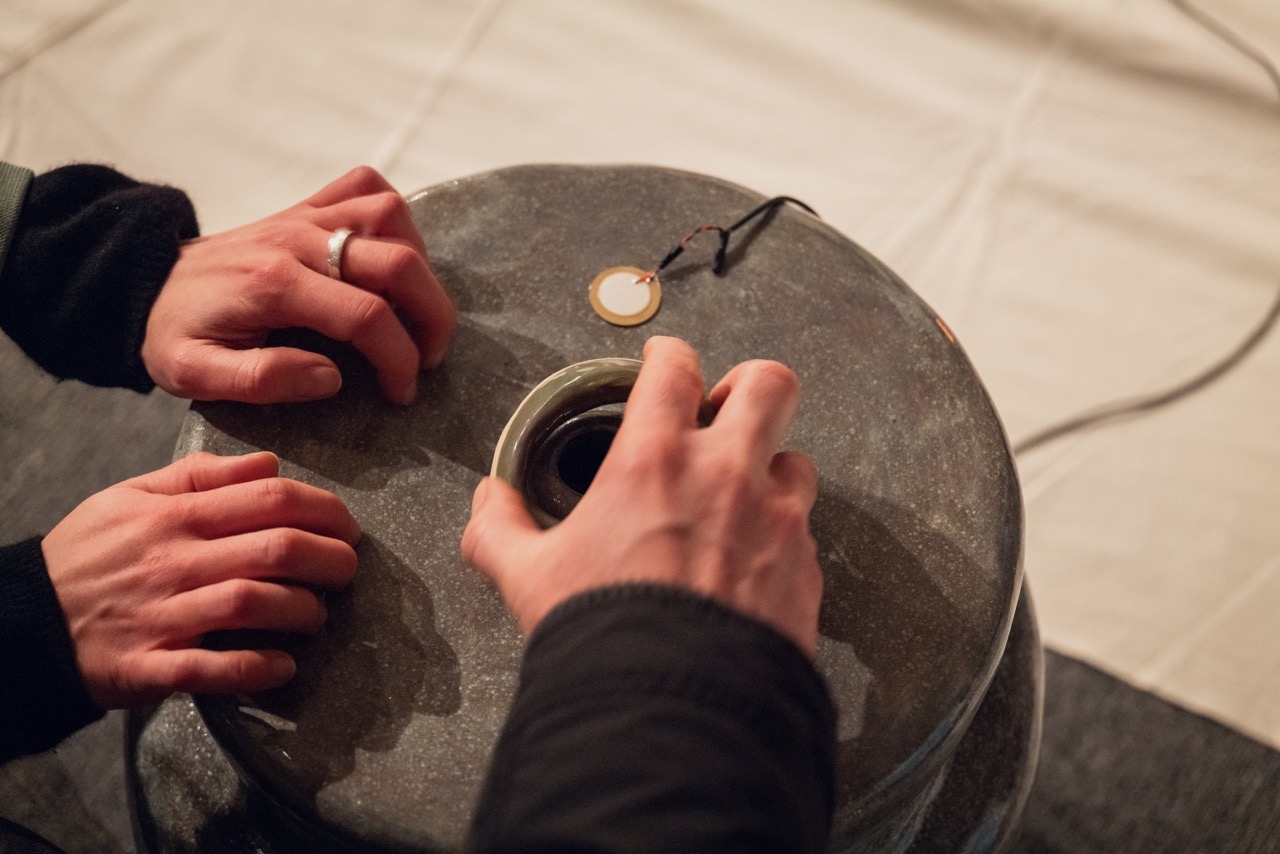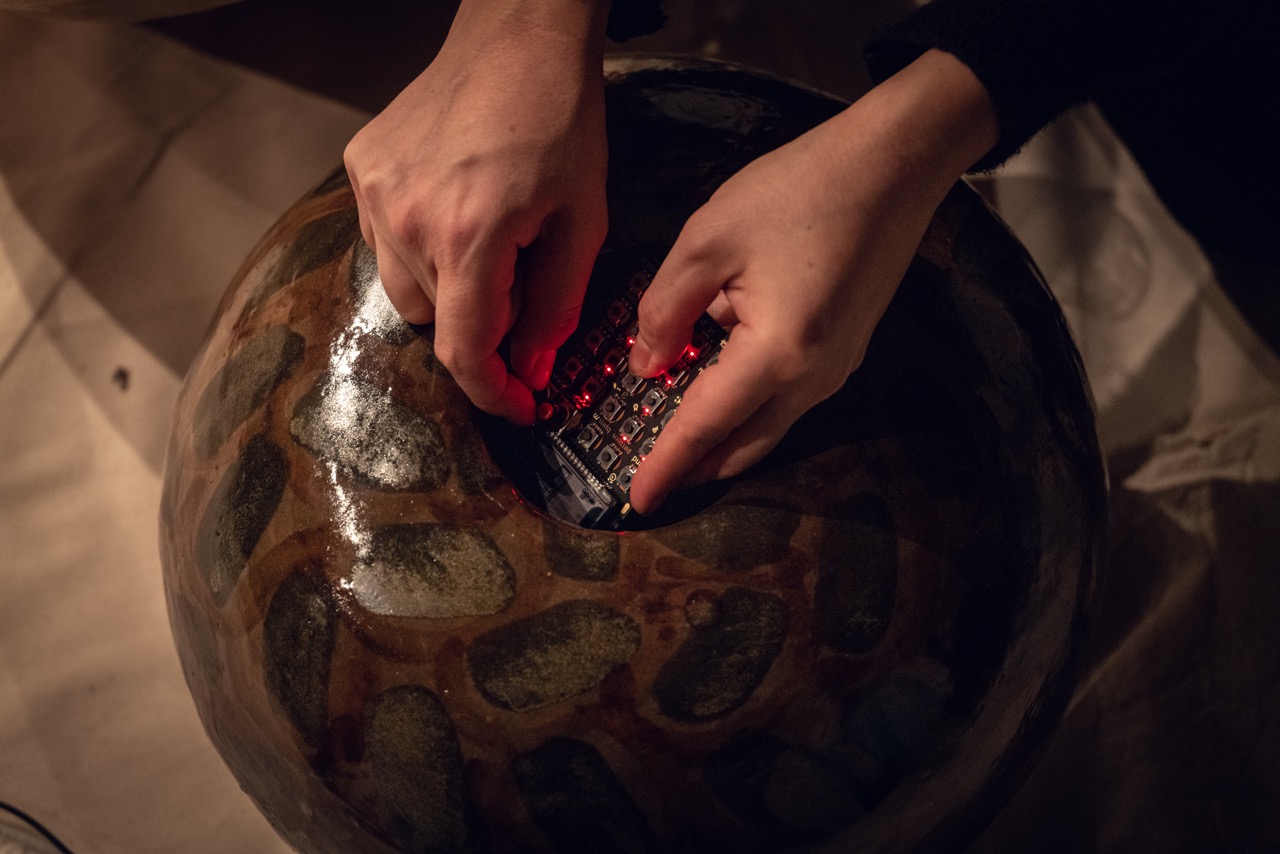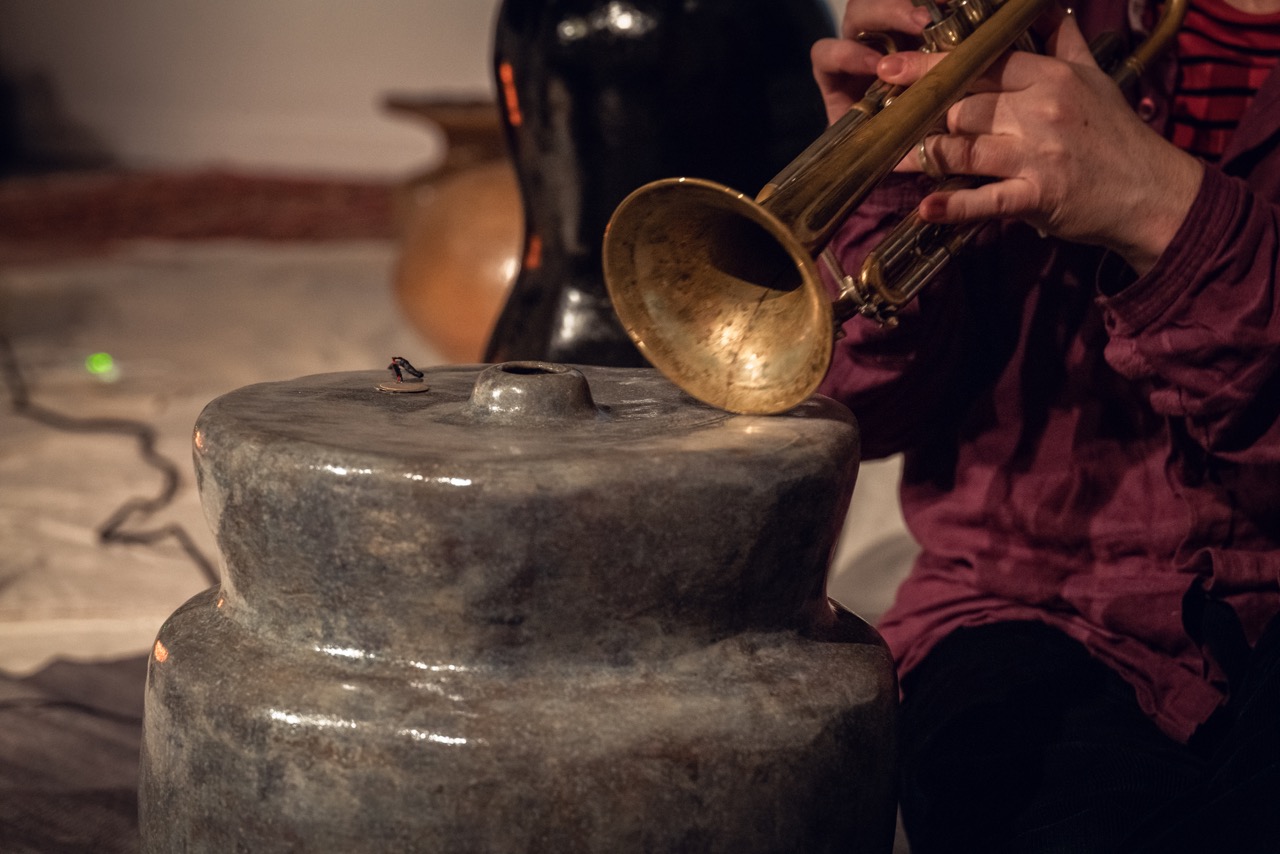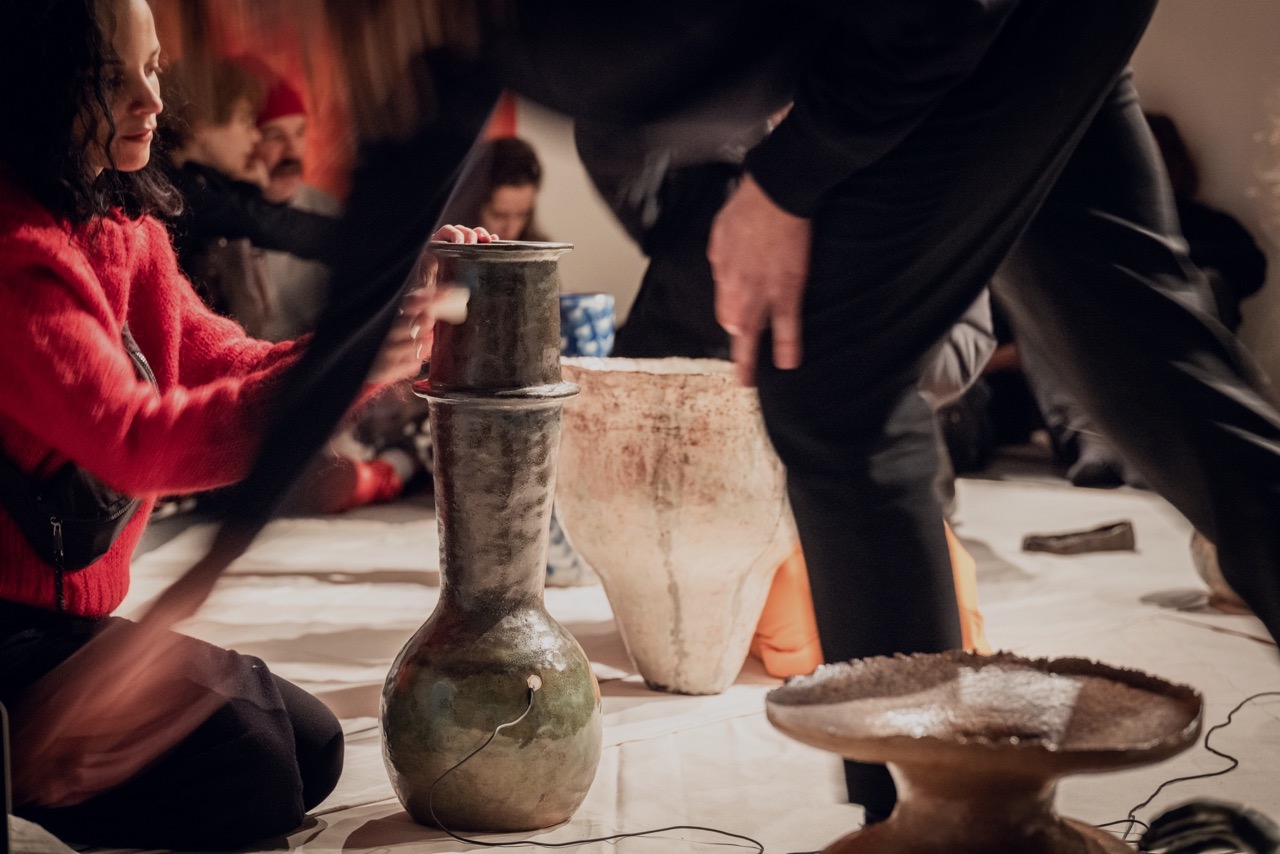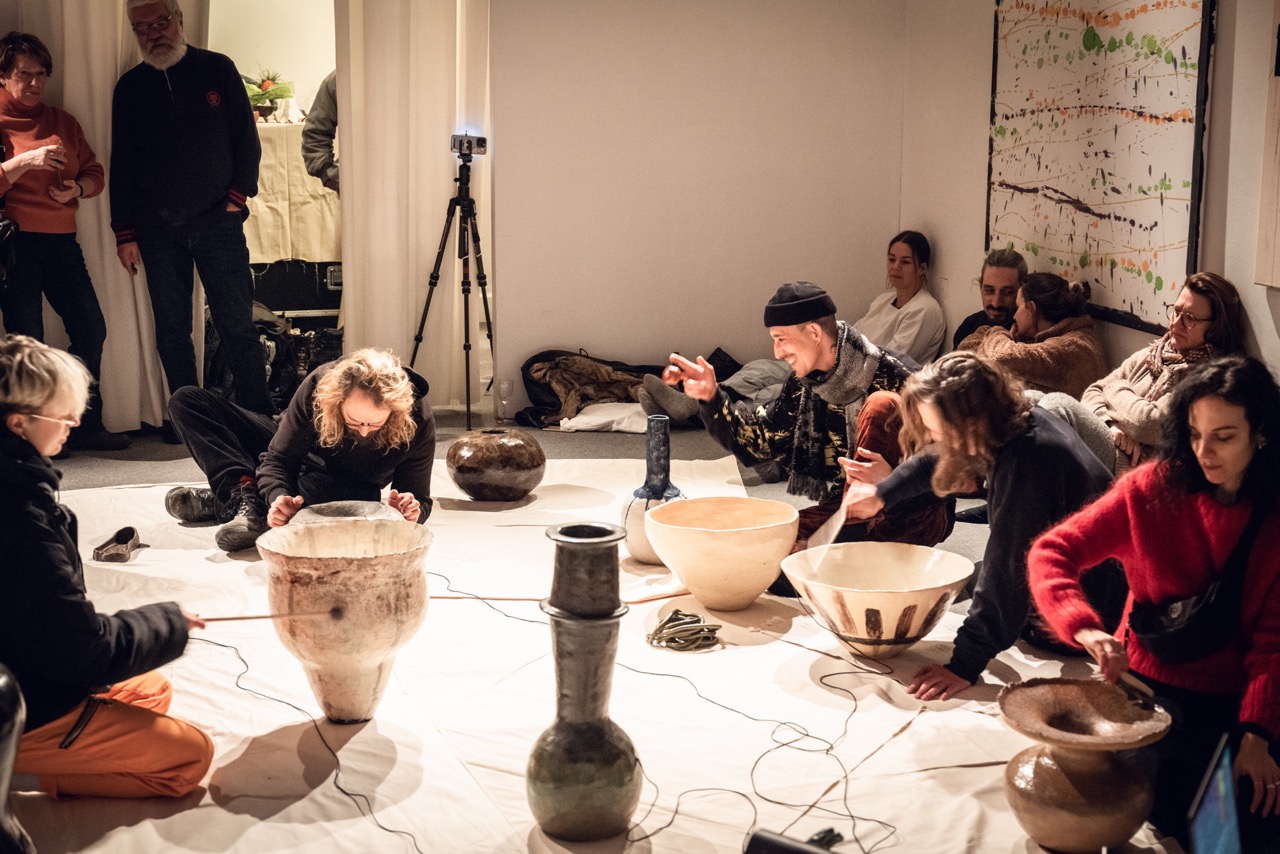 Rocks, minerals and oxides have amalgamated. Ulrike Buck's ceramic vessels are sized like a bodily counterpart:
sculptures that now act as protagonists of an experimental music studio.
Alongside professional sound artists, visitors of the exhibition are invited to play and improvise with them.
Situated in the "Sankt Studio", a former orthodox chapel that is remarkably hidden in a Kreuzberg backyard,
RESONANT BODIES is an exhibition that stimulates acts of lingering, listening and touching.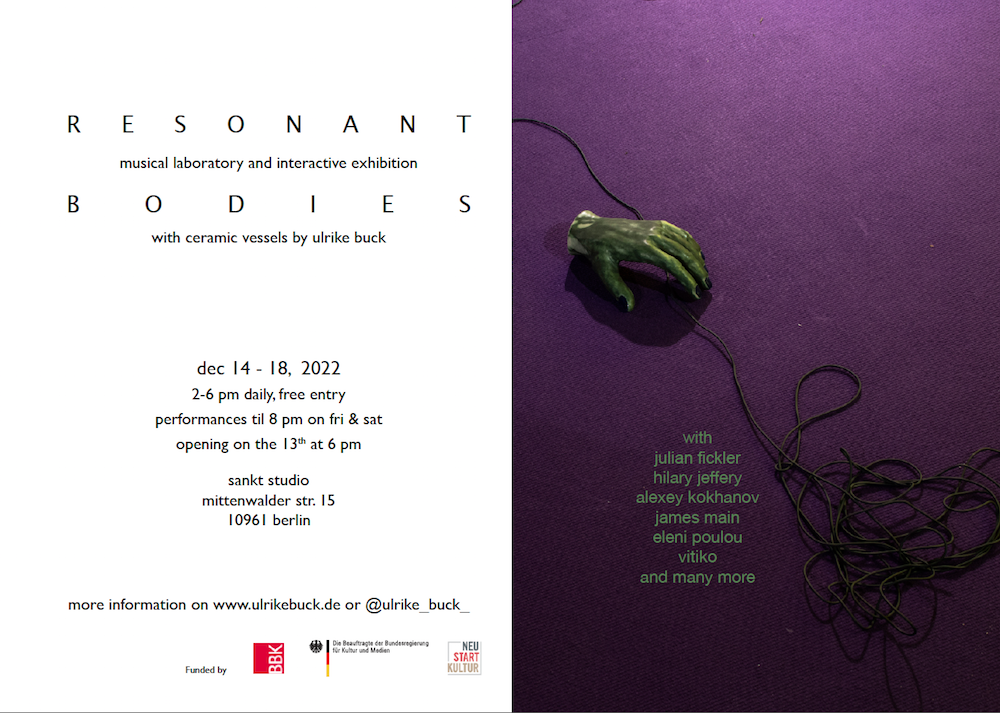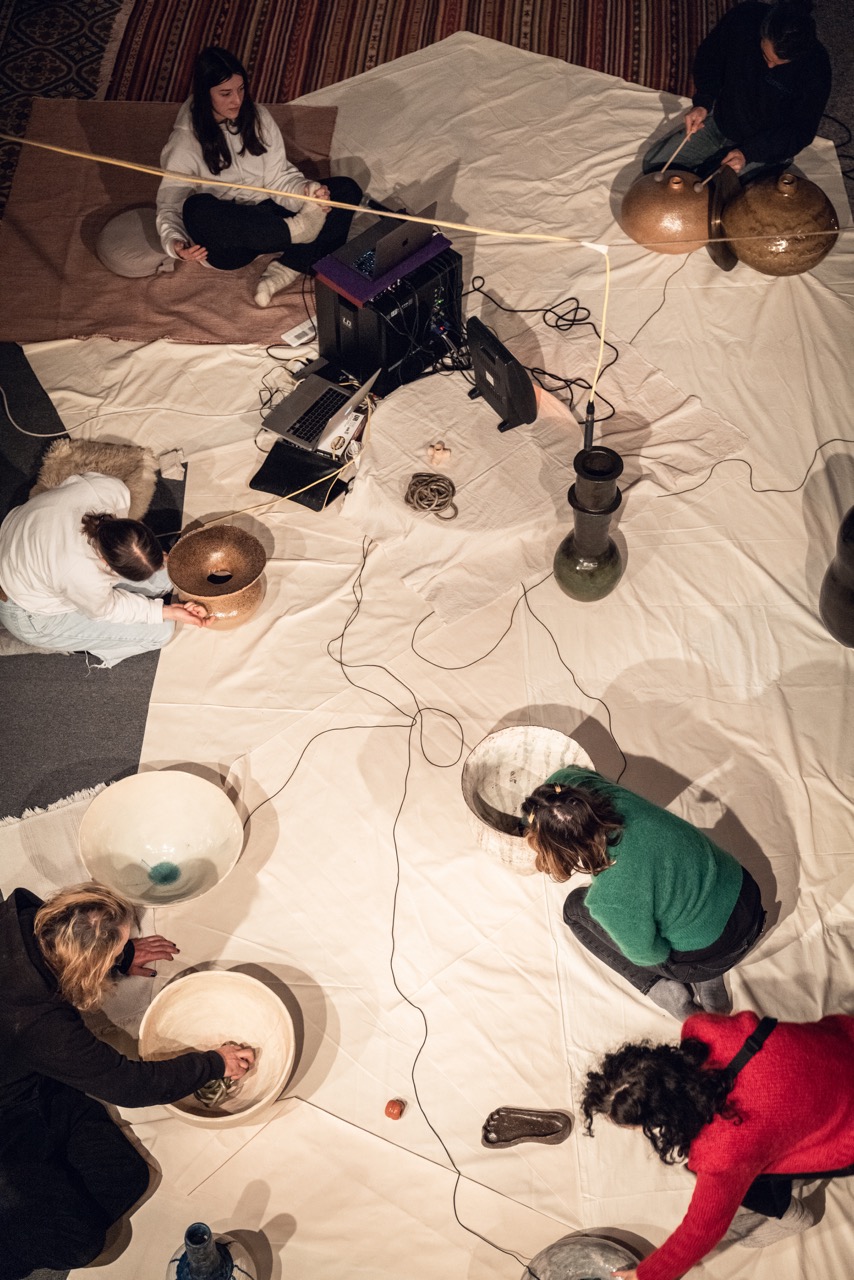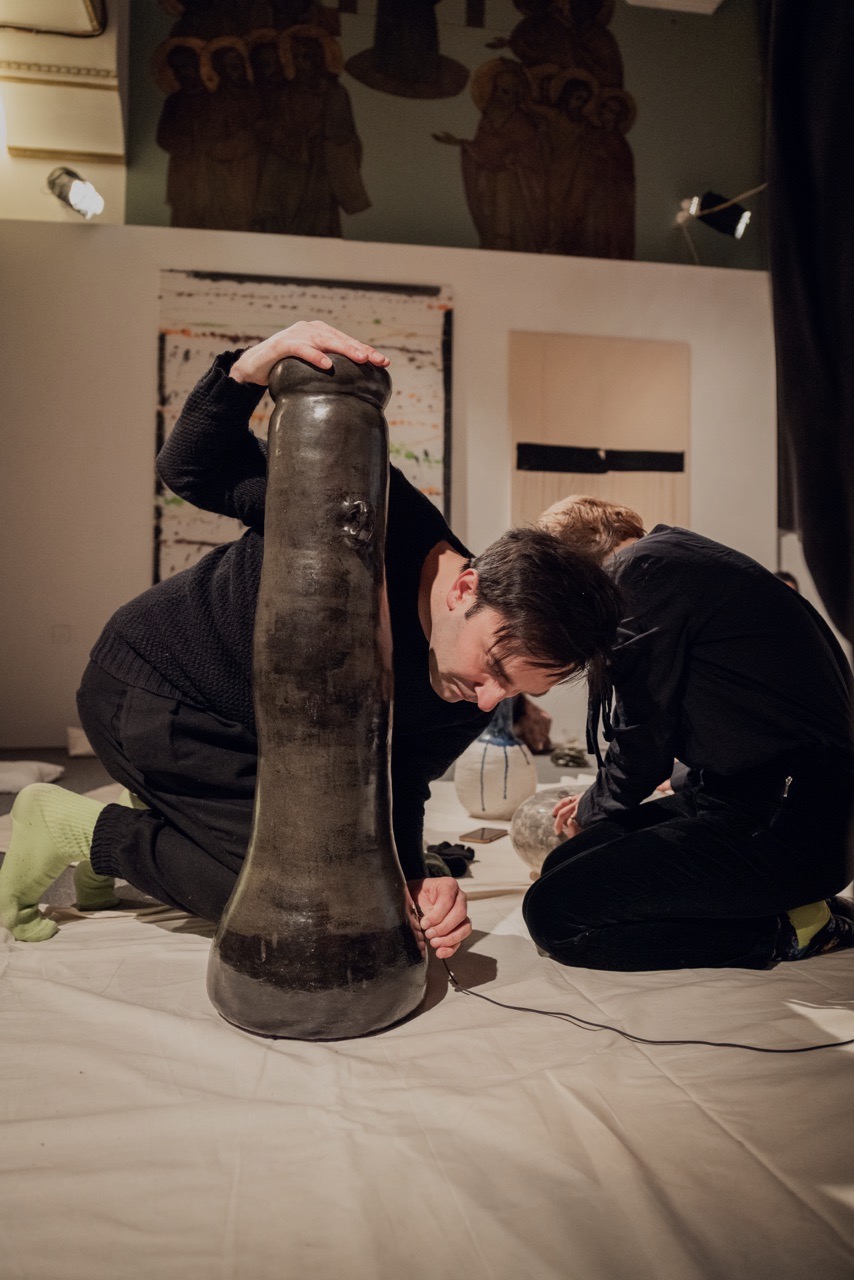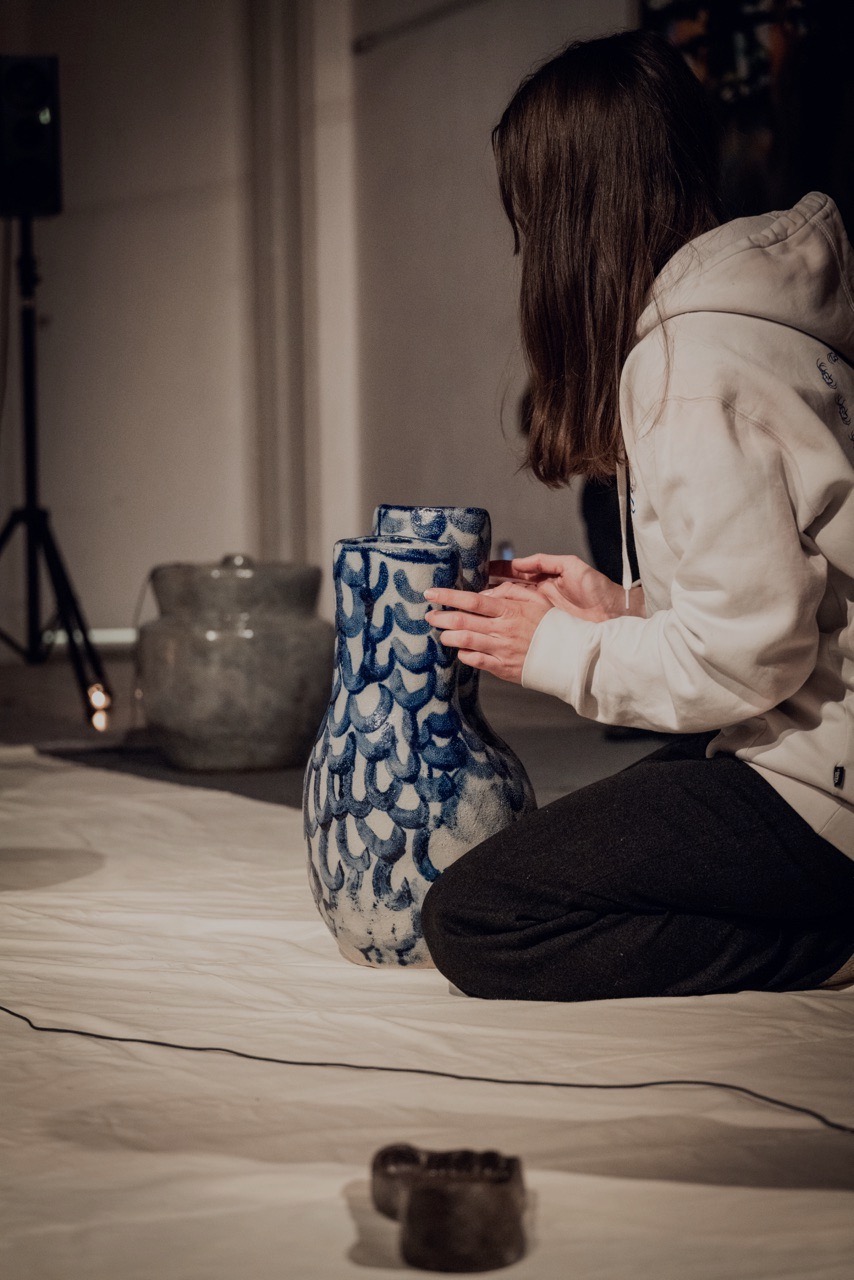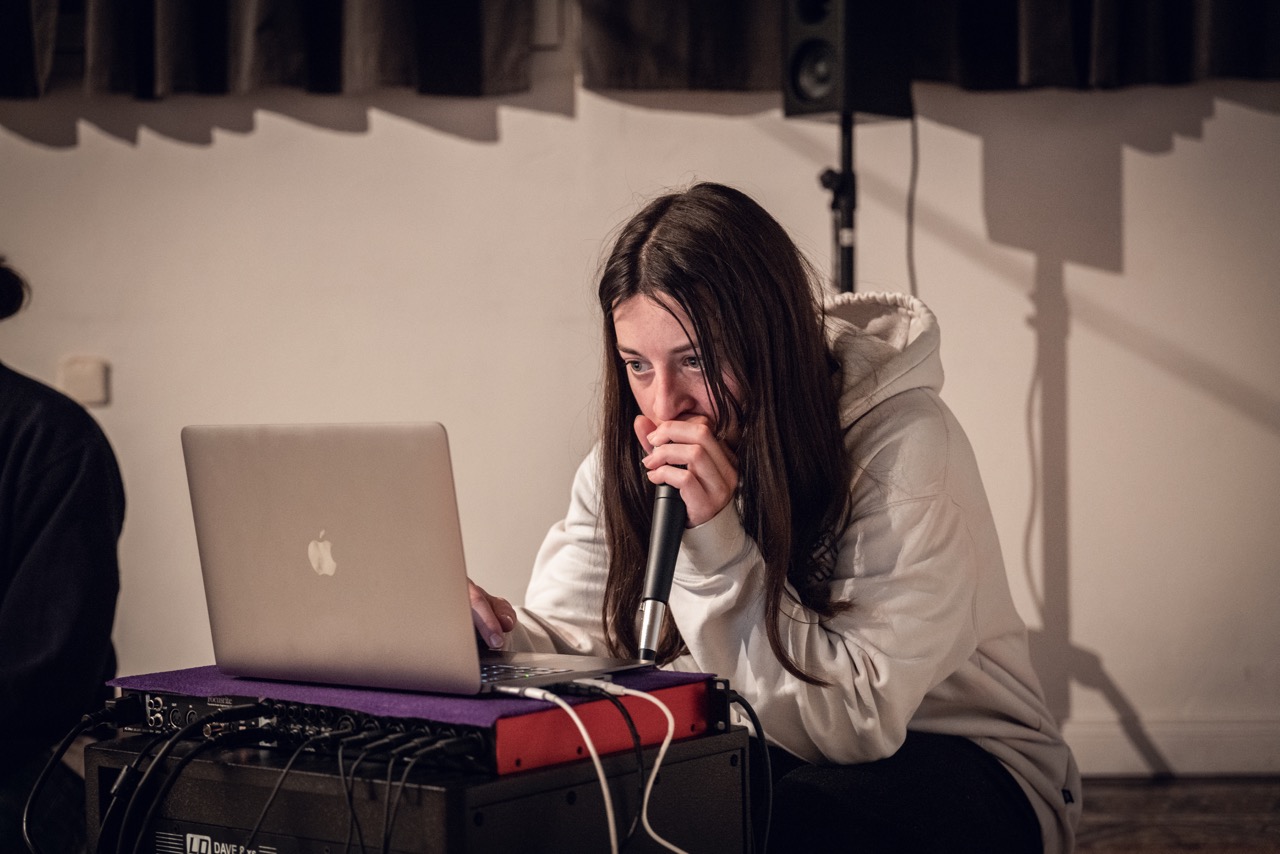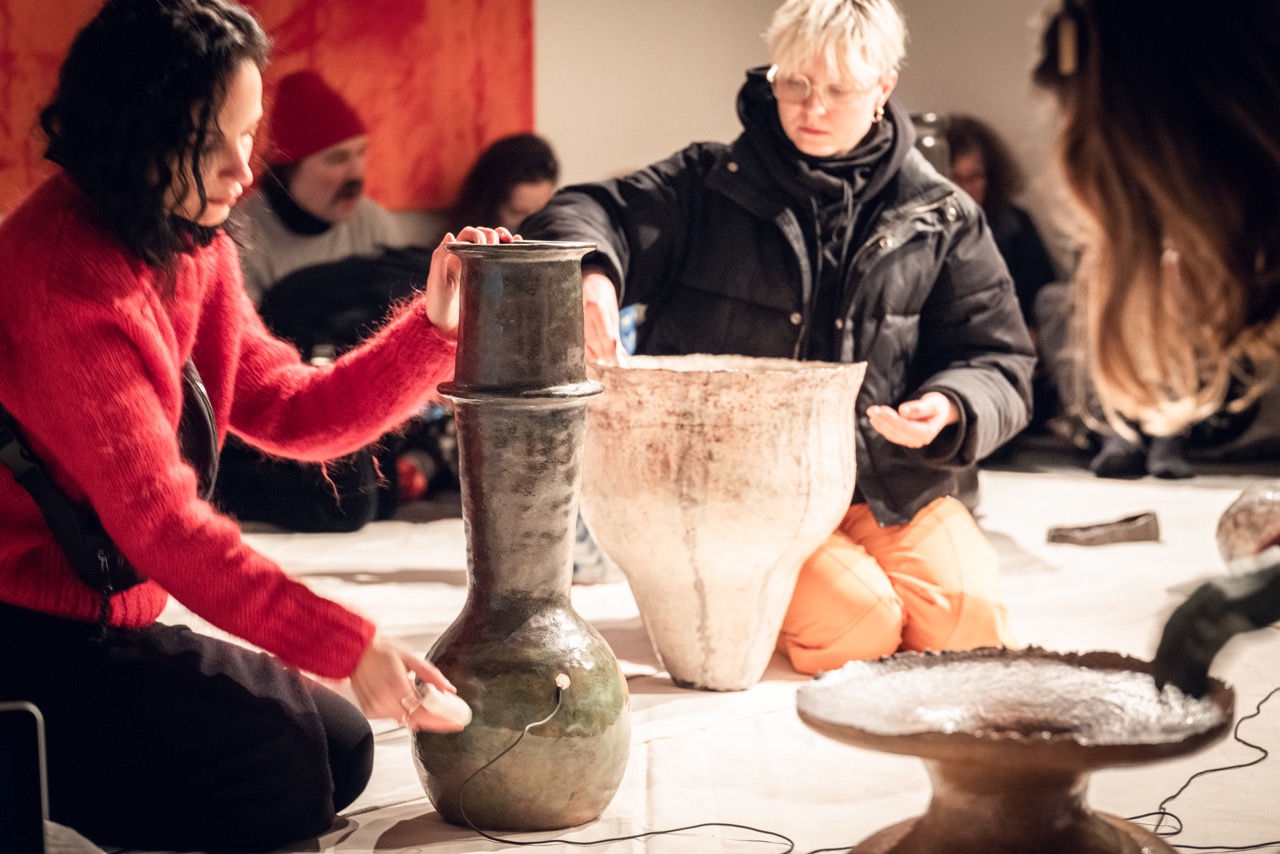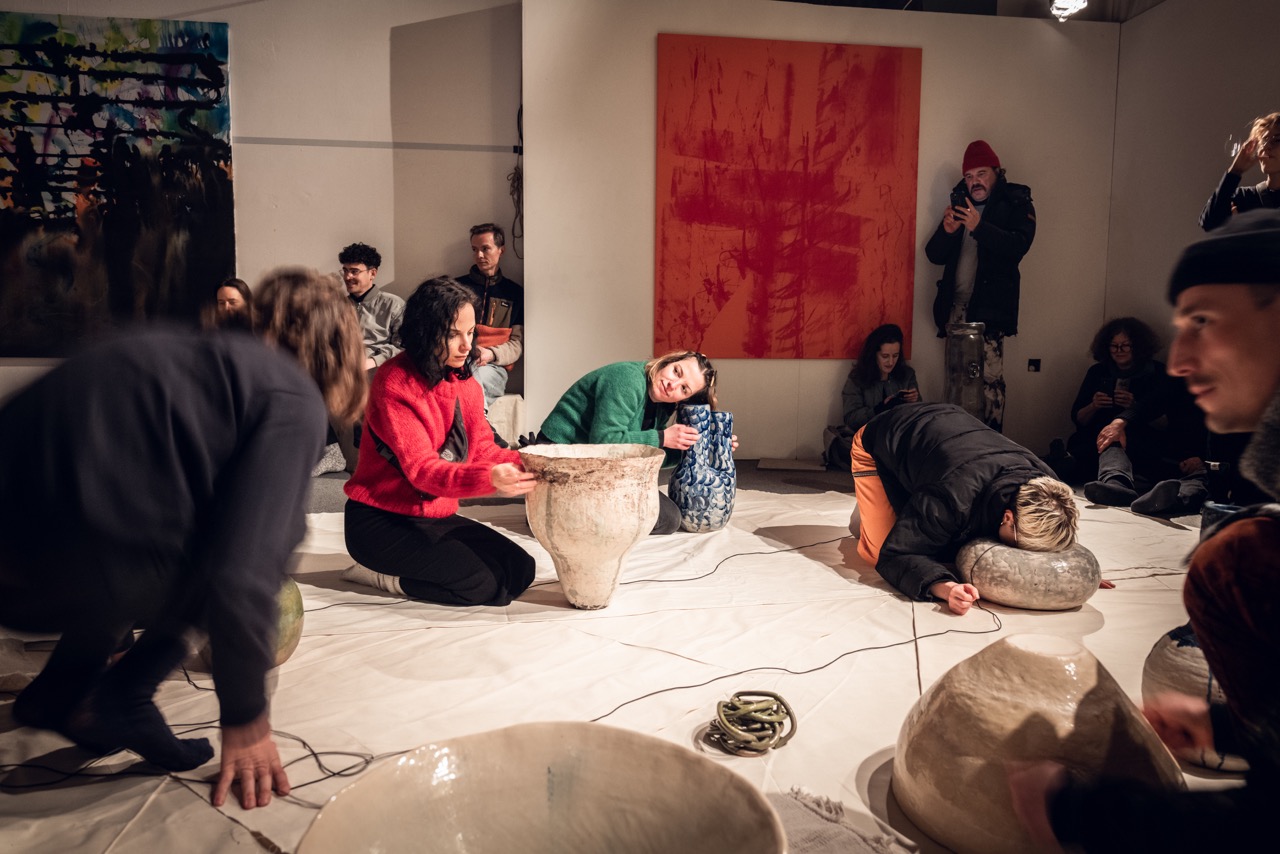 Performance with Viti-Ko, Alksey Kokhanov, Ulrike Buck and visitors,
RESONANT BODIES dec -17-2022 , Sankt Studio Berlin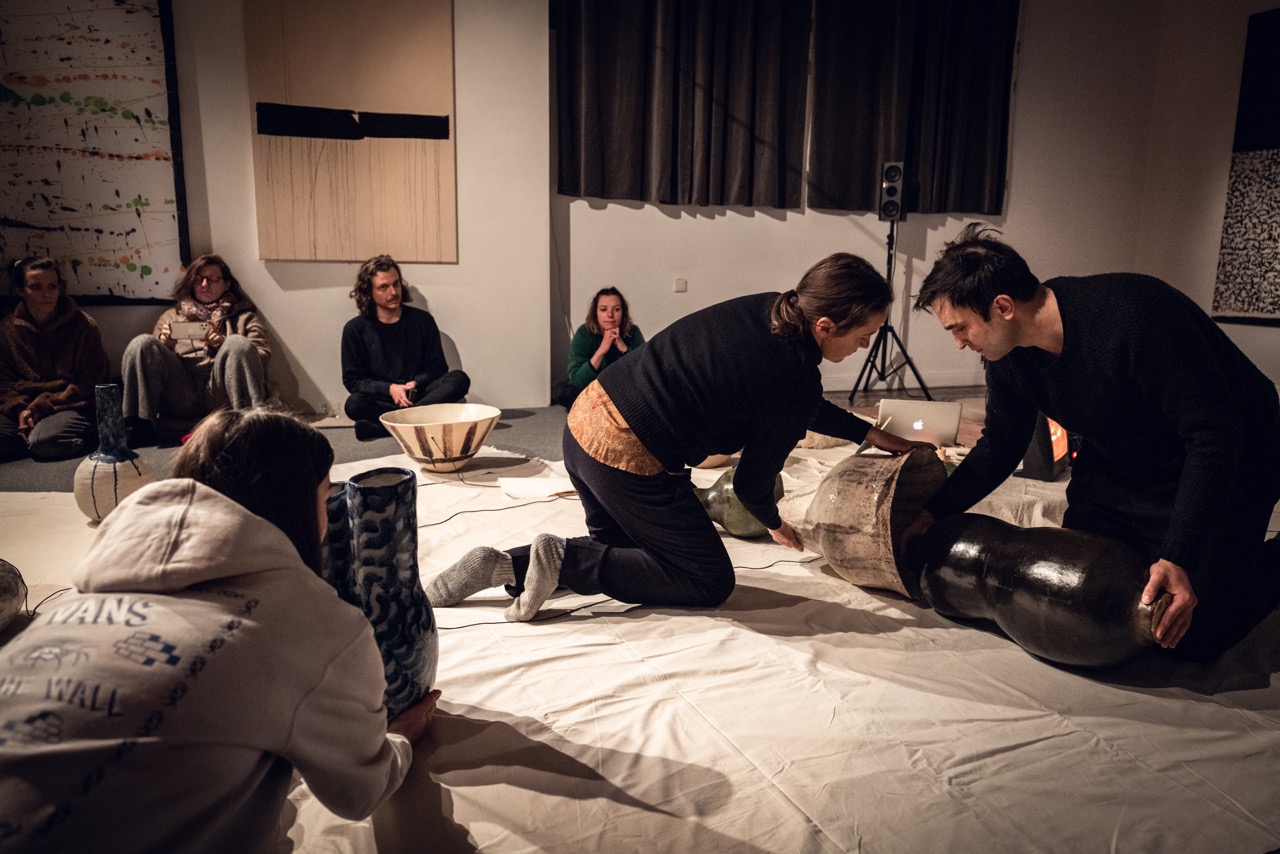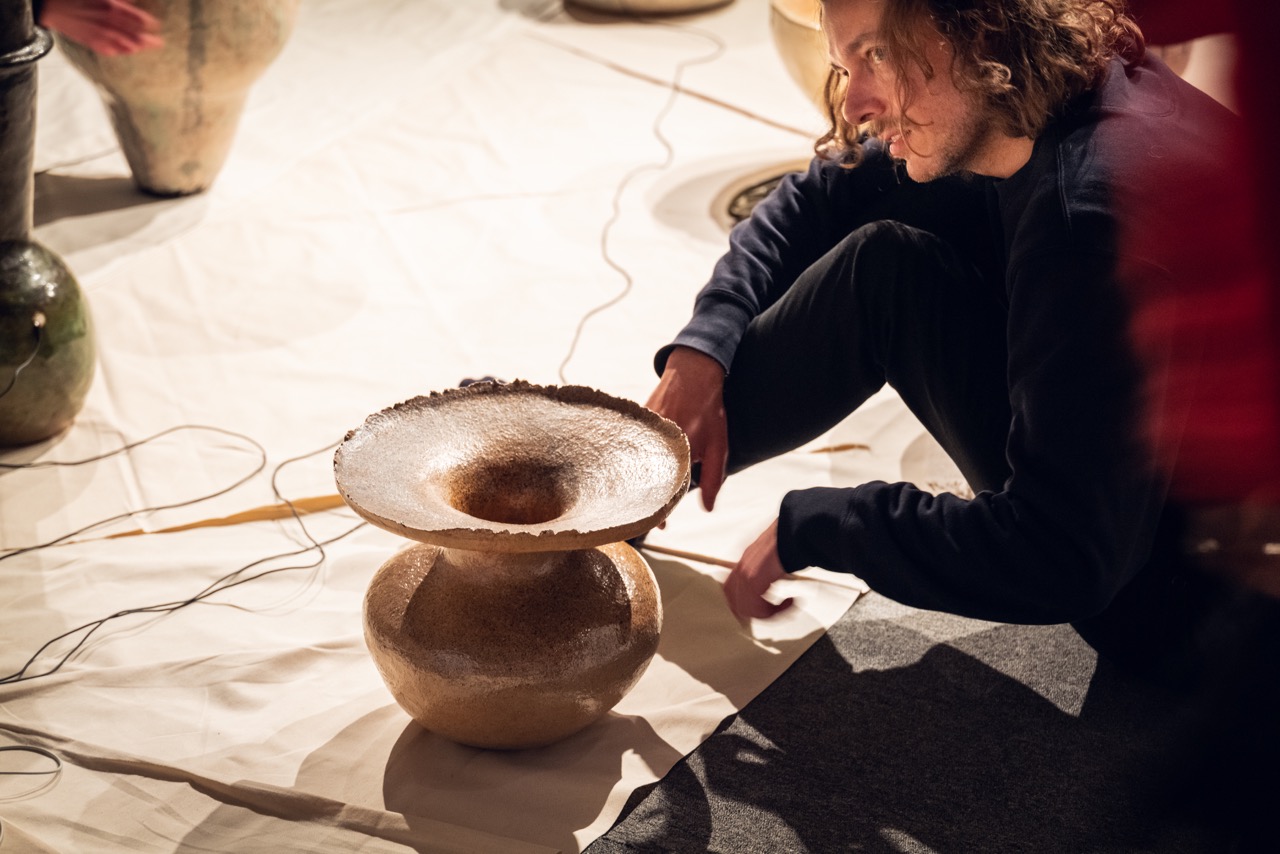 fan video / quick edit from saturdays free improvisation with audience: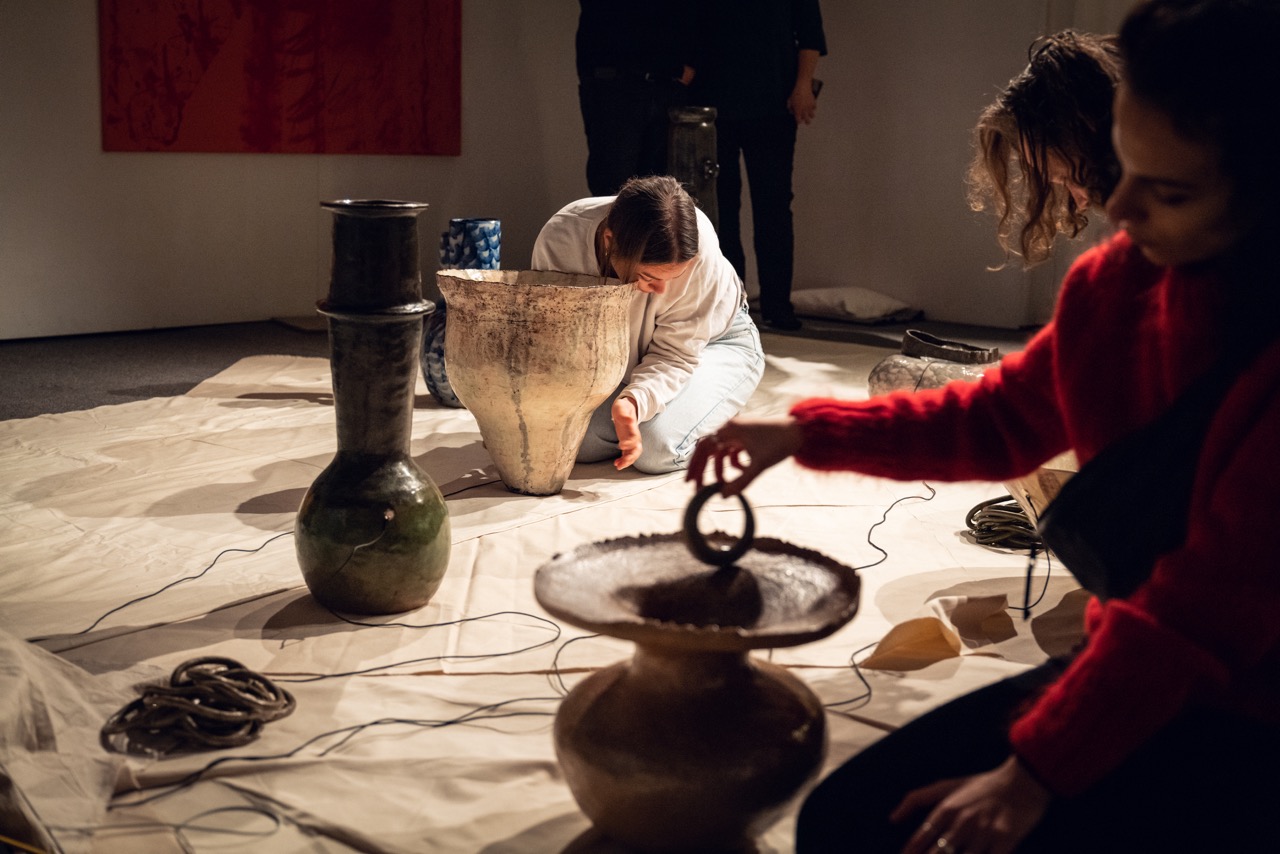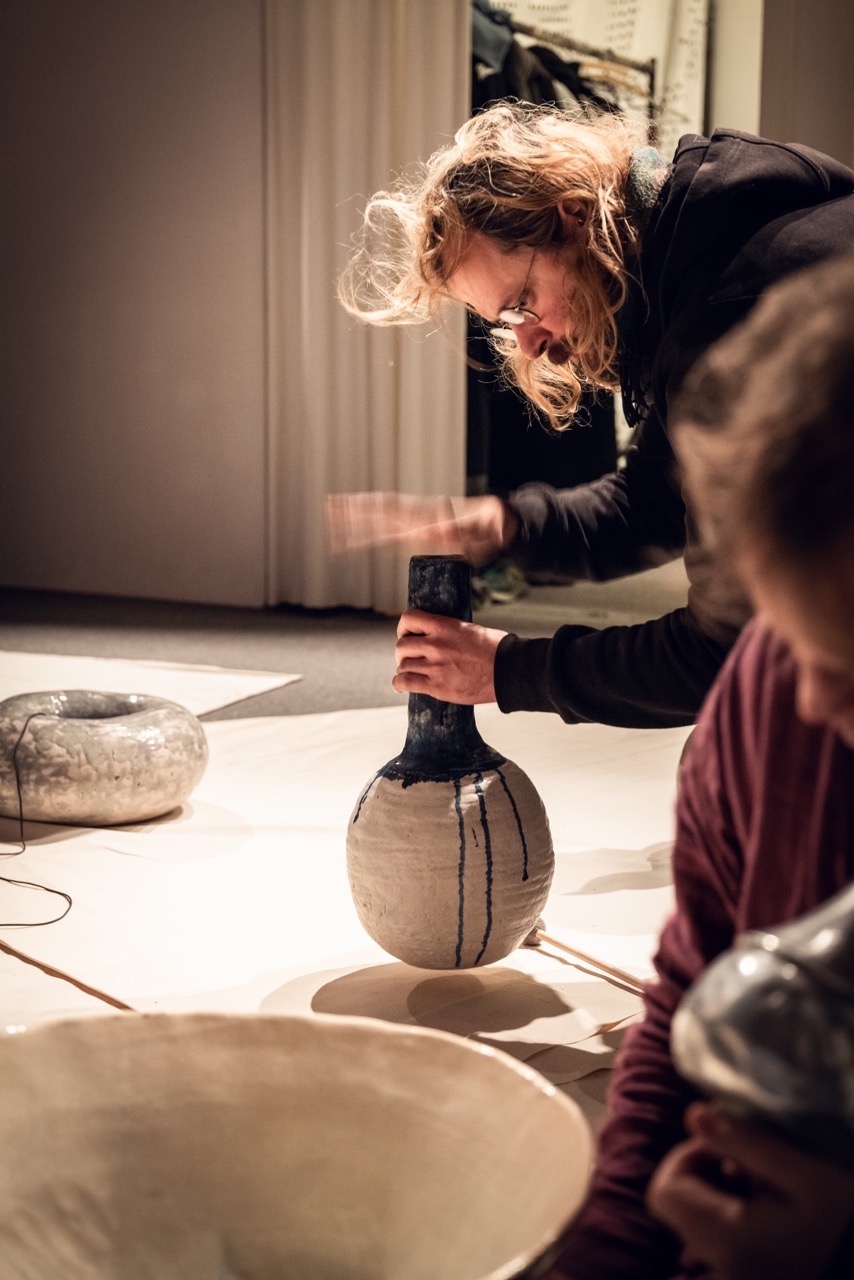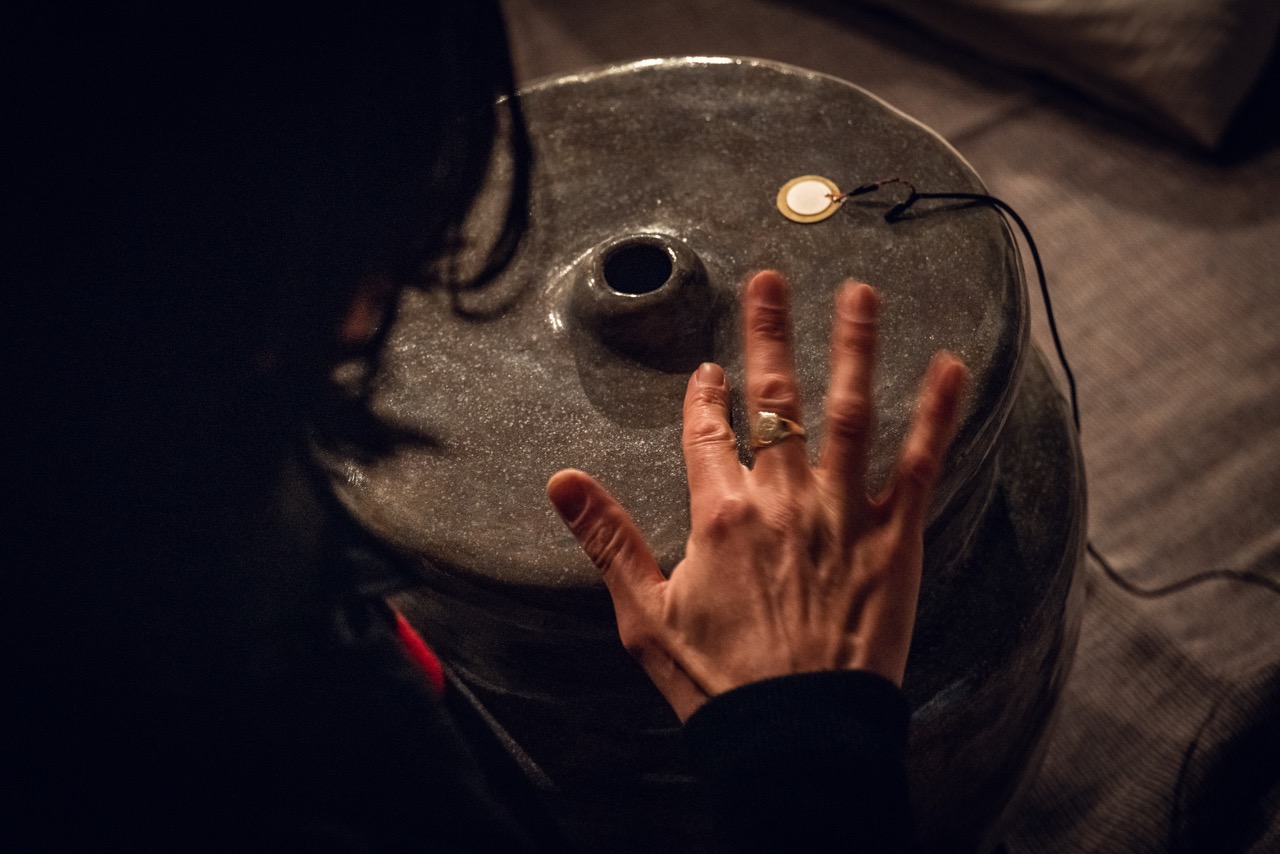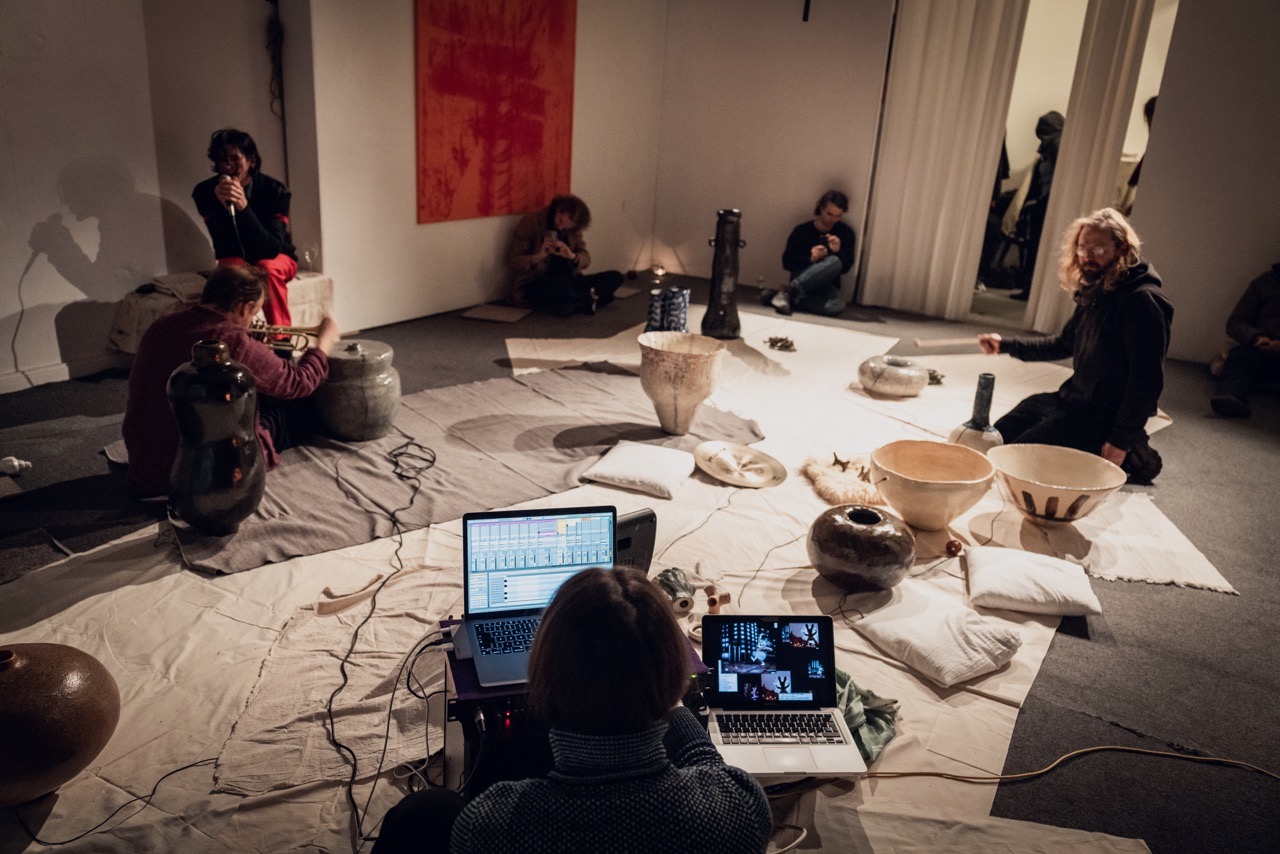 Improvisation concert with
Organza Ray (Eleni Poulou, Hillary Jeffery),
James Main and Viti-ko
RESONANT BODIES Dec-16-2022 Sankt Studio Berlin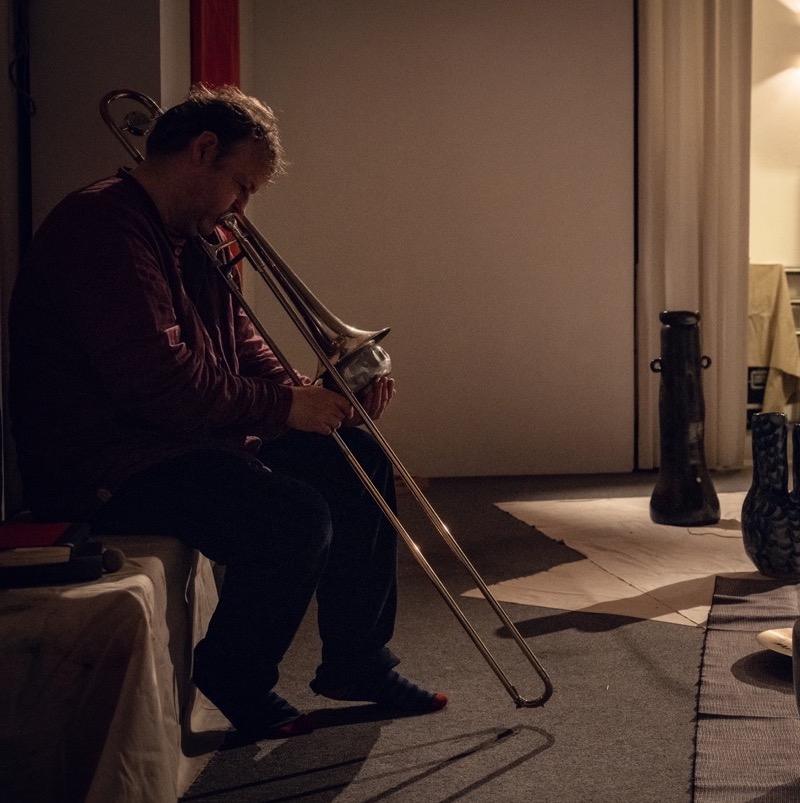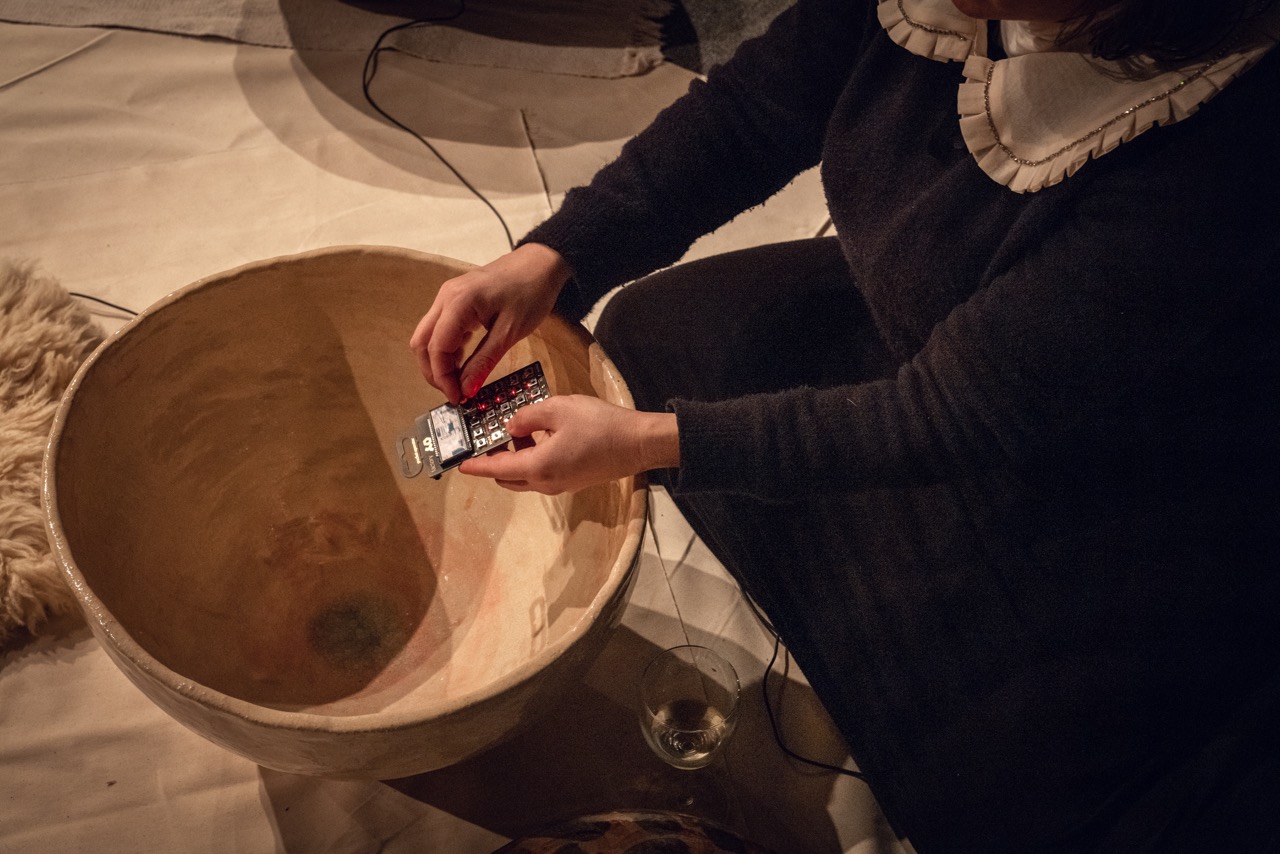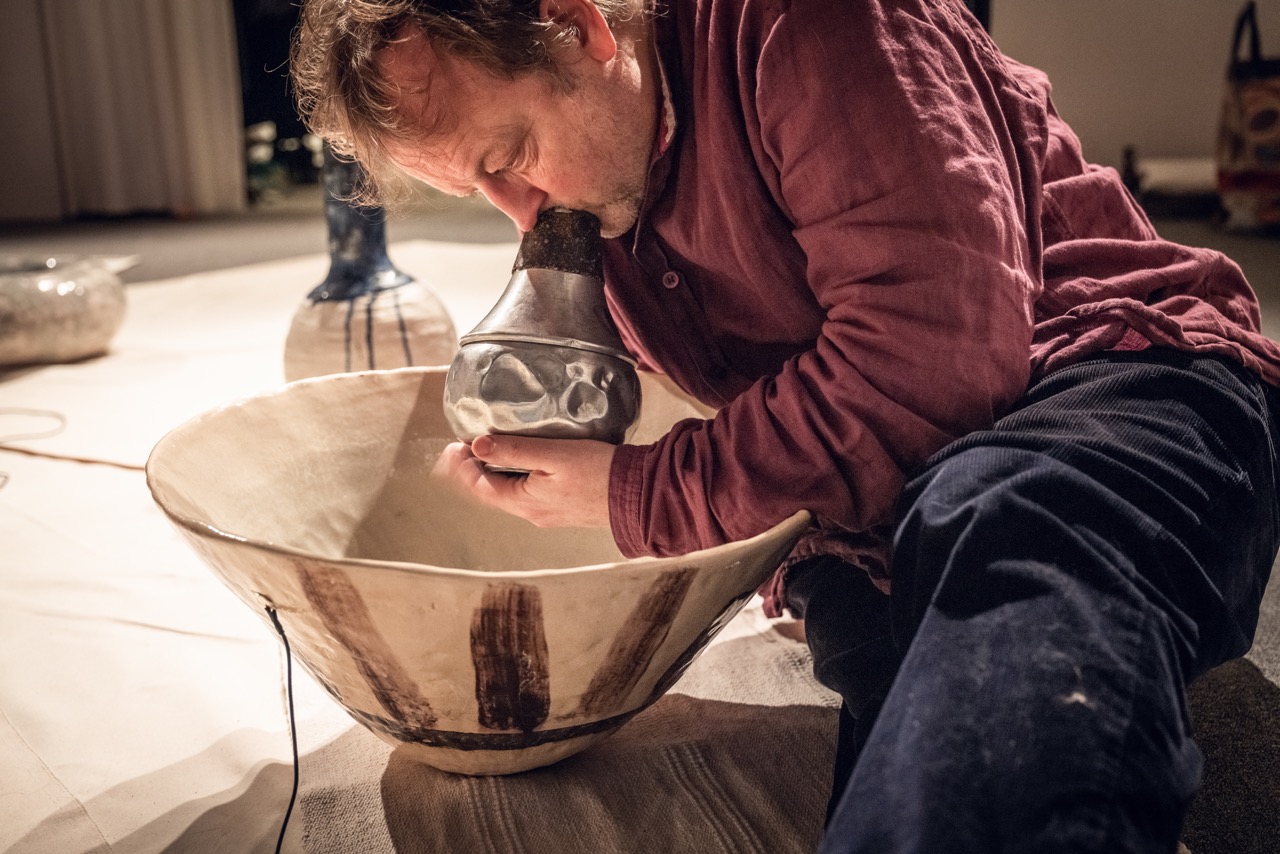 Improvisation concert with
Organza Ray (Eleni Poulou, Hillary Jeffery),
James Main and Viti-ko
RESONANT BODIES Dec-16-2022 Sankt Studio Berlin